Domestic violence is violent behavior towards a family member, spouse, or any relative in the same household. Domestic violence includes emotional, verbal, and intentional physical abuse. It usually involves spousal abuse. The state law on domestic violence forbids violent behavior and property crimes from being committed between current and former partners, people who date, and other domestic relations.
In Arizona, domestic violence is referred to as one of the criminal offenses committed by a perpetrator whose relationship with the alleged victim is protected by the domestic violence law. These criminal offenses include child endangerment, intimidating witnesses, unlawful imprisonment, trespassing, disorderly conduct, stalking, harassment, aggravated assault, rape, physical abuse resulting in serious bodily injury, manslaughter, and homicide.
Domestic violence happens when the parties involved are former or present partners, relatives living in the same household, and children living with the accused offender. It could also happen to a victim that is pregnant with the child of the other involved party. Family members by blood (such as a parent, sibling, infant or child, grandparent, grandchild, or in-law) are also considered as possible victims in a domestic violence case.
In recurring incidents, even if previous domestic violence charges or violations were considered as misdemeanors, an individual who commits repeated domestic violence crimes over some time can be charged with an aggravated or felony conviction. A violent crime offense may be aggravated depending on the circumstance and severity of the criminal act. It may be classified as a first degree, second degree, or third-degree offense.
If you have been involved in such criminal cases, call a defense lawyer immediately. Being charged with domestic violence includes punishment such as costly fines and imprisonment. A criminal defense attorney will be defending you throughout the proceeding.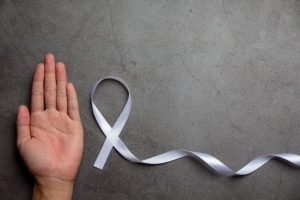 There are possible defenses that could be used for suspected criminal domestic abuse. This can allow you to decrease prosecution or even convince the court to drop the criminal charges against you. These include the following:
Proving that the defendant acted in self-defense

Disproving the victim's points or claims

Proving that the victim's claims are solely vengeful

Lack of appropriate evidence of physical injury

Lack of corroborative evidence from witnesses

Proving that the defendant protected a loved one

Proving that the combat was mutual between the parties involved

Proving that the accused was protecting his or her properties from robbery or burglary
Similar to the underlying crime on which the charges of domestic violence are based, a criminal offense involving domestic abuse is punished by law. Some criminal cases result in costlier fines and more severe punishment than others.
In addition to fines, jail time, and probation, a domestic violence offender diversion program must be completed for individuals charged with a misdemeanor domestic violence crime.
The jail time permitted for the underlying criminal offense is raised by two years if the underlying violation in a domestic abuse offense is aggravated and the offender was fully aware that the victim is pregnant, or if defendants were aware that the victim is pregnant and a felony crime that caused bodily harm to the said individual was committed.
Take for example an individual without any criminal history who violates the unlawful detention law against a person who is not related to him or her. He or she may be guilty of a Class 6 felony offense and may be sentenced to up to three years imprisonment. However, if the accused offender committed unlawful detention against a pregnant victim, he or she may be sentenced to up to five years of imprisonment. 
A felony domestic abuse is classified as a Class 5 criminal offense. Individuals with two previous convictions and are charged with felony domestic violence could face at least four months in prison. Those with three previous convictions could face at least eight months for such domestic violence crime.
Protective Orders
An individual may obtain a protective order that restrains another individual from committing a criminal act of domestic abuse against him or her (the individual who is seeking an order of protection).
If there is reasonable cause to suspect that an individual might attempt to do an act of domestic abuse, or if he or she performed such an offense during the past year, the court may issue a restraining order. In some situations, the court can recognize domestic abuse actions that are older than a year.
Consult a Defense Attorney
In Arizona, if you are facing accusations of domestic abuse, you should meet with a criminal defense attorney who has extensive experience in dealing with domestic violence cases. A skilled criminal defense lawyer will assess the strength of the facts against you, prepare for trial, discuss any potential defense strategies for your case, and defend your rights.
A good local attorney can attempt to get any proof thrown out or seek the case to be dismissed. Negotiating a plea for reduced punishments is also a possibility. Throughout the legal proceeding, a defense lawyer will defend your legal rights as well as represent you in court.
Seek professional help from a credible criminal defense lawyer who will be defending you throughout your criminal proceeding. A domestic violence lawyer can convince the prosecution and the jurors that you are innocent. Consult with the best defense lawyers at the Snader Law Group. Call us at (602) 833-1651 for legal help and assistance.