Arizona Violent Crimes Overview
---
A violent crime or crime of violence is a crime in which the perpetrator uses or threatens to use force upon the victim. This entails crimes in which the violent act is the objective, such as murders, rapes or sexual assaults, as well as, crimes in which violence is used as a form of coercion. Violent crimes may or may not be committed with weapons. It is important to know that violent crime criminal charges will not automatically result in a criminal conviction. Going to trial, the investigation and prosecution must provide evidence in the courtroom along with the essential elements proving that a person committed the crime (or crimes listed) beyond a reasonable doubt before sentencing is given. Lack of these may render the case dismissed.
Examples of some types of criminal offenses that fall within this category include:
Homicide
Domestic Violence
Child abuse
Assault and Battery
Manslaughter
Felony Assault
Dangerous crimes against children
Robberies
Armed Robbery
Arson to a building or structure while it is occupied
Burglaries
First-degree burglary
Kidnapping
Drive-by shootings
Participating in a criminal syndicate or street gang crimes
Aggravated assault with a dangerous or deadly weapon
In Arizona, a conviction for violent crimes can have serious repercussions such as imprisonment, criminal record, high fines, community service, anger management classes, probation or ineligibility for probation and other severe penalties. As such, having a criminal lawyer experienced in the criminal legal system entitles you with better defenses if you have been charged and a criminal trial happens.
Overview of Violent Crimes in Arizona
Threatening or Intimidation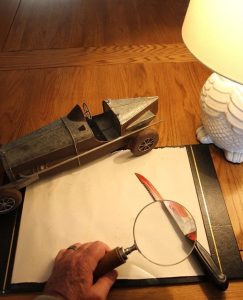 A person threatening or intimidating someone can be charged with violent crimes by words or actions by:
Causing physical or personal injury to a person or his property (property crime)
Causing serious public inconvenience
Causing physical injury to a person or his property with the aim of inducing or promoting another person to join a criminal gang, syndicate or racketeering enterprise.
The offense can be punished by a class 1 misdemeanor, class 6 or class 3 felony.
Assault
A person is facing criminal charges of assault when they:
Intentionally causing physical injury or bodily harm to another person
Intentionally placing a person in reasonable fear of being harmed
Intentionally touch a person with the intent of provoking, injuring or insulting another person
Assault crimes committed may result in the conviction of class 1, 2 or 3 misdemeanors.
Aggravated Assault
Assaults become aggravated when they:
Cause serious physical injuries
Cause temporary but serious disfigurement, loss or impairment of any body part
Commit assault when the assaulted victim is bound or restrained
Commit an assault and forcible entry of another's house
Are of legal age (18) and commit an assault against a person 15 years old or younger
Violate the terms of a protective order
An aggravated assault may result in jail time with the convictions of class 2, 3, 4, 5 or 6 felony charges. When committed with a weapon, the offense may lead to a criminal conviction of class 2 or 3 felony.
Kidnapping
Criminal cases of kidnapping may be charged when they intentionally restrained another with the purpose of:
Holding the crime victim for ransom, hostage or as a shield
Holding the victim for involuntary servitude
Inflicting physical injury, sexual assault, death to the victim
Interfering with government performance and other political functions
Seizing control from a plane, train, bus or other types of vehicle
Such offense may lead to a class 2, 3 or 4 felonies.
Endangerment
A person can be charged with endangerment when they recklessly cause danger through a reasonable risk of death or physical injury and is punishable by a class 1 misdemeanor or class 6 felony.
Mental States required in Violent Crimes
In Arizona, an alleged violent crime offender is required to have a certain mental state of intentional, knowing and reckless manner of doing such offenses. As according to Arizona Revised Statutes, the most common violent mental states are:
Intentional – acts that are not negligent and has a clear purpose or objective of causing the offense to another
Knowing – where the perpetrator is aware that their actions are criminal in nature. The knowledge that the act is unlawful is unnecessary.
Reckless – where they are aware of the risk of their acts but still disregards such risks to cause the offense.
Are you facing violent crime charges or a crime victim? You need to get yourself a lawyer!
When being charged with violent crime in Arizona, consulting a defense attorney well-versed in the legal system and handling violent crime cases is important especially if you're not certain of your specific situation. An experienced criminal defense lawyer will help you explore the defenses you may have, discuss your rights, safety plans and options available to you, as well as represent you in a criminal court if the criminal case goes on trial.
Call us at Howard Snader Law for a free initial consultation.  Your chance at freedom is important to us. Let us help you fight for your rights and possibly steer you away from doing time behind bars. Pick up that phone now.