The State of Arizona defines domestic violence as a criminal act of abuse committed by a household member, family, former or current spouse, cohabitant, persons who have a dating relationship, and other domestic relationships against another.
Domestic violence abuse is not limited to physical abuse but also includes sexual violence, spousal abuse, neglect, emotional and economic abuse. Under the Domestic violence law of Arizona, you may be charged with domestic violence if you have committed any of the following acts:
negligent homicide, manslaughter, or murder
endangerment
threats or intimidation of witnesses
assault or aggravated assault
custodial interference
unlawful imprisonment
kidnapping
criminal trespass
criminal damage
interference with judicial proceedings
disorderly conduct
cruelty to animals
preventing the use of a telephone in an emergency or false representation of an emergency
use of a telephone to terrify, intimidate, threaten, harass, annoy or offend
harassment or aggravated harassment
stalking
surreptitiously photographing, videotaping, filming or digitally recording or viewing
child or vulnerable adult abuse, or emotional abuse
dangerous crimes against children.
Domestic violence may be committed by any family or household member defined as follows:
current or former spouses
grandparent, child, grandchild, brother or sister, or by marriage as a parent-in-law, grandparent-in-law, stepparent, step-grandparent, stepchild, step-grandchild, brother-in-law, or sister-in-law
the victim is related to the defendant or defendant's spouse by blood or court order as a parent,
persons who reside or resided in the same household
persons who have a child together
the defendant or the victim is pregnant by the other party
the victim is a child who resides or resided in the same household as the defendant and is related by blood to a former spouse of the defendant or to a person who has resided in the same household as the defendant
the defendant and victim are or were in a romantic or sexual relationship
Aggravated Domestic Violence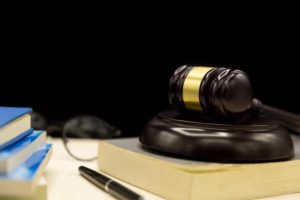 For those convicted of misdemeanor domestic violence charge for three or more times within a seven-year span, they will be sentenced to prison time. Aggravated domestic violence is a Class 5 felony and a person convicted by it faces presumptive sentencing of two years and six months in prison. Defendants who are found guilty of aggravated domestic violence for two or more times face additional jail time.
Can the victim drop the charges?
No. Since domestic abuse is a crime, the State will be the one to press criminal charges regardless of whether the victim wishes to drop or not proceed with the charges. Once the charges are filed, only the prosecutor has the authority to drop the case after the judge approves the attorney's request for the dismissal of the case. However, the State will usually prosecute the criminal case regardless of whether the victim will testify or not.
Protective orders available for the victim
Victims of domestic violence may seek a protection order that prohibits the defendant from committing further domestic violence against the person applying for protection which may be:
Address Confidentiality Program (ACP) which enables the victim to have a legal substitute address in case they need to use an address required by public agencies. The substitute address will forward the received mails to the victim's actual address.
Protective orders may be temporary or permanent. Restraining orders and order of protection may compel the defendant/s to have no or minimal contact with the victims.
Civil lawsuits may be filed by the victim in order to recover damages such as medical bills for bodily injury, pains, and moral damages.
Child custody or spousal support orders may be mandated by the court to prevent further child abuse and other abusive behavior between violent family or household members.
Are you facing domestic violence charges? You need to get yourself a lawyer!
When facing domestic violence charges in Arizona, consulting a defense attorney well-versed in handling domestic violence cases is important especially if you're not certain of your specific situation. An experienced criminal defense lawyer will help you explore the defenses you may have, discuss your rights, safety plans, and options available to you, as well as represent you in a criminal court if the case goes on trial.
Call us at Howard Snader Law for a free initial consultation. Your chance at freedom is important to us. Let us help you fight for your rights, stop the cycle of violence, and possibly steer you away from doing time behind bars. Pick up that phone now.