If you've been convicted of sexual offenses, you'll be facing terrible consequences throughout the process. From the moment of arrest by law enforcement, you'll face the stigma and harassment from the accusations of being a sexual offender. Upon conviction, you'll be sentenced with imprisonment, fines, correctional measures, and sex offender treatment. For some, the possibility of a life-long registration on the sex offender registry and mark on their criminal history is possible and can affect travel, residency, quality of life, and employment. 
If you're facing allegations of illicit sexual contact, work with an experienced Phoenix sex crime lawyer to prevent being on the sex offender registry. Former prosecutor and seasoned lawyer Howard Snader knows the ins and outs of the criminal justice system. We can assure you that he is your best bet if you're facing sex offenses. Contact our office now!
In this article, we will discuss who needs to be on sex offender registries, what the requirements are, and what you should know when you apply for a driver's license, for travel, and residency. 
Who Is Required To Register?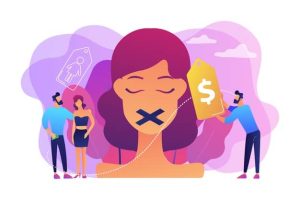 Sex offender registration is often required for individuals convicted of:
Sexual exploitation

Sexual assault/rape

Luring or kidnapping a minor

Sex with minors

Sex crimes against children (child prostitution, molestation, pornography)
Before you can be released from prison or incarceration, the county sheriff's office and the Department of Public Safety must complete the registration. Being a registered sex offender can affect the ability to find work, the places an offending person can live, whether they can attend school, and so much more. As it's often said, prevention is better than a cure. Prevention of conviction, even avoidance of any trial, can decrease the stress from the entire process.
Arizona Sex Offender Registration Requirements
A person who has been convicted of a sex crime in Arizona must maintain that their registration information is up to date within their business addresses or their home addresses. 
Under sex offender laws, there are limitations on the individual's proximity to certain locations. Registered sexual offenders have to update their information every time they change homes or change jobs. Comply with the requirements and provide information concerning your location to prevent trouble with a local law enforcement agency. 
Residence Restrictions
Not all sex offenders get prohibited in the places where they can live. Some judges do prevent someone convicted of a sex offense from being within a certain radius of a public area or a school.
Driver's License Requirements
A registrant in the sex offender database must obtain a special driver's license if they want to drive after they've been released. Without this license, an offender may face misdemeanor charges. 
Registration Requirements for Travel
A person in the sex offenders registry in Arizona must register themselves in states that they will be visiting with at least 10 days' stay. Failure to register is punishable as a felony. 
Get Help with your Sexual Offense Case
If you're facing sexual assault allegations, you'll be needing the help of a Phoenix sex crime defense attorney. Howard Snader is well aware of how heinous an accusation of a sex crime can be. Snader knows what it's like to be behind a criminal prosecution. With his extensive knowledge of state law, as well as his years of experience, he'll find the best way to prevent you from being on the sex offender list. Even if you believe there is no hope, Howard Snader can alleviate your worries. Call us now to prevent a lifetime of consequences and regret!