Registered sex offenders are individuals who have been convicted of a sex offense (or sexually-related crime) and are seen as a threat to public safety. There are many reasons why you could end up in the sex offenders registry. Some are quite obvious: rape, incest, sexual assault, sexual violence, sex trafficking, the second conviction of prostitution, or being included in the child predators list. However, in some cases, abusive sexual conduct online, stalking, or pornography could also be considered as sex offenses.
Child pornography and online child sexual abuse within Arizona jurisdiction are covered by state law. After a criminal investigation by local law enforcement and the bureau of investigation, judges often opt for maximum penalties for convicted sex offenders. According to statutory law, you could face fines, imprisonment, or other punishment.
Crimes of sexual harassment have also evolved. Nowadays, sex offenders can harass their victims online. Here, an often inconspicuous sexual predator demands a minor to meet him or her to participate in sexual activity. 
What is child pornography?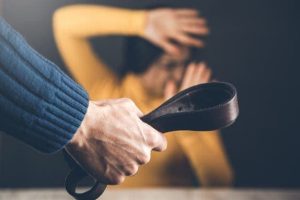 If you knowingly receive, buy, possess, view, create, replicate, share, distribute, trade, or sell any photograph, film, or visual image of minors engaging in sexual behavior, you are committing crimes against children. Essentially, you can be reported to the police department as a sexual offender. Under statutory law, you could eventually see the court sentencing you for online sexual exploitation.
Under Arizona's sex-crime statutes, asking for explicit pictures is unlawful and punishable by law. Even if no sexual interaction happened, and even if no graphic photos were produced and distributed, asking a minor for sex (sex-crimes in general) is a Class 3 felony. Under sex offender laws, an individual convicted of and sentenced for the said criminal offense will be included in the sex offender database. He or she will remain in the sex offender registry, and as such will be tagged as a registered sex offender. Once your name is included in a list of sexual offenders, your name will come up in a registry search and it could result in social stigmatization, loss of relationships, loss of employment and housing opportunities, and both verbal and physical assaults. Consult a reputable law firm specializing in criminal defense so that you can be more informed of the proceedings especially on how one's name can be removed from the register.  
How about online solicitation?
Your local police or law enforcement agency could use a non-personal account and pose as a minor online. A sex predator who solicits or asks that minor to engage in sexual behavior with the undercover officer can be charged with child sexual abuse.
In such cases, defendants mistakenly argue that they did not have actual sexual contact with the minor. The relevant statute in Arizona law excludes this as a defense. It does not matter if the defendant never actually touched the minor. For most crimes of this nature, one of the few useful defenses is showing a lack of intent to proceed with the sex act.
To obtain a conviction, the prosecution must prove that the defendant intended to engage in sexual activities with the minor. If they can do so, the person charged with such sexual offenses will face punishment. Relevant law enforcement agencies will also include such in the convicted offender's criminal history.
If the defendant did not have any explicit conversation with a minor or did not ask for any sexual act, a good attorney could use a lack of intent as a defense. Plans to meet a minor for non-sexual purposes are not illegal and are not grounds for criminal prosecution.
If you believe you have been wrongly accused of sex crimes or for other information regarding the sex offenders list, contact us at The Law Office of Howard A. Snader, LLC. Our experienced criminal defense attorneys are available for a free initial consultation.