Phoenix White Collar Crime Lawyer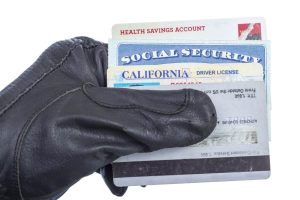 White collar crimes have made the headlines with some frequency in recent years. Think Ken Lay, Bernie Madoff, Dennis Kozlowski, and Martha Stewart. These crimes are often perpetrated by people with upper-level positions in business and government, who are smart, well-educated, and respected members of their communities. White collar crime is all about money and fueled by greed. It includes:
corporate crimes
embezzlement
Ponzi schemes
forgery
money laundering
bribery
identity theft
industrial espionage
internet crimes
tax evasion
intellectual property theft
securities violations
insider trading
An article published by the National Criminal Justice Reference Service (NCJRS) places the cost of losses from white collar crimes at between $426 billion and $1.7 trillion annually.
People often accomplish white collar crimes by means of complex accounting manipulations and confusing financial transactions that keep them hidden, sometimes for decades. When they are uncovered, it can be extremely difficult to determine exactly who is involved. Moreover, it is easy for the innocent to be swept up and blamed alongside the guilty. So, if you work for a company that has engaged in fraud or other illegal business activities, you might be an unknowing participant in a white-collar crime.
While white collar crimes are non-violent, they are nevertheless serious crimes that can land you in prison for many years. This can also come with other penalties, including fines, restitution, forfeiture of your assets, loss of your professional license, and more. A conviction can destroy your reputation, your professional standing, your finances, your freedom, and your future earning capacity.
When to Hire a White Collar Crime Lawyer
Unlike blue collar crimes, you will often know about an ongoing investigation targeting you for a white-collar crime. You will need to contact a Phoenix criminal defense attorney with substantial experience in handling these complex cases if you have:
received a target letter from a federal or state agency informing you that you are under investigation,
received a subpoena duces tecum requiring you to appear before a grand jury with certain documents, or
had your business records seized pursuant to a warrant.
Choose a lawyer who has a team of sophisticated forensic accountants on call to examine and analyze your records and assist in preparing your defense. You should not delay in bringing on board the best lawyer you can find as soon as possible, from the earliest indication that they are investigating you.
Hire Experienced White Collar Crime Defense in Arizona as Soon as Possible
If you live in Arizona and have learned that you are under investigation, call the law offices of Howard A. Snader, LLC to arrange a consultation. With offices in Phoenix and Scottsdale, Howard is an Arizona Board Certified Criminal Law Specialist who has earned the highest possible AVVO rating (10-Superb). He will call in his team of credentialed forensic accountants to conduct a detailed examination of your records. He will do this in order to identify evidence he can use to disprove or raise a reasonable doubt about the credibility of the allegations against you, and will devise a defense strategy aimed at preserving your freedom, your good reputation, and your future career options.
The potential consequences of a conviction can be so devastating. Therefore, you owe it to yourself to have the best legal representation you can get. You'll find it when you bring Howard Snader and his investigative team on board, putting his more than twenty years of legal experience to work for your defense. Don't wait, hoping it will somehow just all go away. White collar crime cases are detailed, labor-intensive, and demanding. They, therefore, require extensive investigation and analysis. A top-rated thoroughly experienced white collar crime lawyer can ensure the best possible outcome, given the circumstances of your case, with the least amount of disturbance of your life, your livelihood, and your reputation. Call Howard Snader today for a no-cost consultation to relieve the stress and uncertainty you're facing.