Arizona Drug Crime Defense Attorney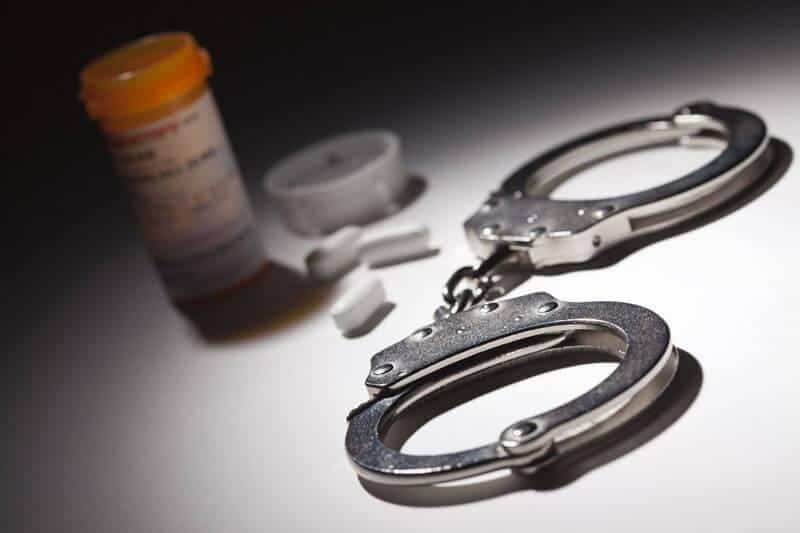 The liberalization of marijuana laws in many states has created a certain amount of confusion—and complacency—about drug laws in Arizona. But make no mistake about it. Drug possession, cultivation, manufacture, sale, trafficking, and other drug-related behaviors are serious crimes in our state. As a result, a conviction carries serious penalties that can negatively affect nearly every aspect of your life. As your Phoenix drug lawyer can tell you, this includes marijuana. Even possession of small amounts less than two pounds is a felony punishable by up to two years in prison and a $750 fine. We understand how stressful this situation can be, that is why are here to listen. We can work a case up together.
Consequences of a Drug Crime Conviction
Life with a felony conviction becomes complicated.  For example, a convicted felon loses civil rights, including the right to own a firearm, vote, or hold public office, and will usually have difficulty obtaining housing, student loans, and employment.
That said, a good Arizona Drug Crime Defense Attorney can often work out an agreement that will keep you from having to live with the consequences of a felony conviction for a first or second offense for possession of a small amount of a controlled substance.
Types of Controlled Substances in Arizona
The law in Arizona recognizes six categories of controlled substances, each carrying its own penalties:
Substances that emit toxic vapors
Peyote
Dangerous drugs (for example, LSD, mescaline, ecstasy, methamphetamines, steroids, mushrooms containing psilocybin, GHB)
Narcotics
Categories of Arizona Drug Charges
Drug-related charges depend on the amount of the controlled substance and its use (or intended use), including:
Manufacturing of controlled substances
Drug trafficking, transportation, and distribution
Driving under the influence of a controlled substance
Arizona Meth Drug Charges Explained
In the video, experienced Phoenix criminal defense lawyer Howard Snader explains Arizona's Prop 200 and its rules governing meth possession, distribution, and/or sale in Arizona.
Why You Need a Phoenix Criminal Lawyer
If You're Facing Accusations of a Drug Crime in Arizona
Realistically, recreational drugs are common and easily obtainable in Arizona. They are especially prevalent among young people and on college campuses. It is a tragedy for a life to be destroyed by a felony conviction at a young age—or any age for that matter. But it is one that you can avoid with the right attorney.
If you or a member of your family faces an Arizona drug charge, you need a Arizona drug crime defense attorney fighting for you. Although your income may qualify you for the services of a public defender, resist the temptation.  Public defenders have often dedicated lawyers, but their caseloads are simply too large for them to devote sufficient time and attention to any one case, and they are likely to push you into a plea bargain for the sake of expediency.  Don't take a chance with your freedom and your future (or that of your son or daughter) at a time like this.  Hire Phoenix criminal defense lawyer you can find.
Drug Lawyer for Phoenix and the Surrounding Area
Call the law offices of  Phoenix drug lawyer Howard A. Snader, an Arizona Board Certified specialist in criminal law and former Maricopa County prosecutor who has practiced criminal law in Arizona since 1990.
Howard has earned an AVVO rating of a perfect 10 (superb) from his legal peers and clients for his experience, industry recognition, and professional conduct.  Because he is a results-oriented attorney, he has a passionate dedication to your protecting rights under the United States Constitution. Moreover, he has produced superior results for his clients in his twenty-five years of practice, now devoted exclusively to criminal defense.
Howard Snader has offices conveniently located in Phoenix and Scottsdale. So don't delay.  If you are facing a drug-related offense, exercise your constitutional right to remain silent and call Howard as soon as possible. Your future may depend on it.  The initial consultation is free. In addition, we accept credit cards, and we offer easy payment plans.