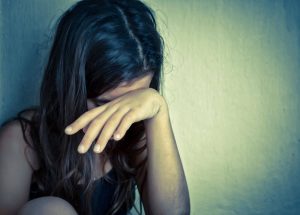 Sometimes disputes can get a little (or a lot) out of hand. Other times, there was never a dispute to begin with. Stories can be spun in every which way to place you in a false light. So, what exactly should you do if your "dispute" turns into a domestic violence charge? Read on to find out.
There are two possible scenarios. The first is you are charged with an act of domestic violence AND you actually had a part in it. The second, which happens far too often, is you are charged despite being innocent. False allegations happen often, typically based out of some ulterior motive. There could be a vengeful spouse who wants to get back at you, or maybe you are in the midst of a heated child custody battle and the other parent will do or say anything to win. It sounds unthinkable, but it is a harsh reality many must face.
In the past year, I have represented multiple clients that were wrongly accused. With a lot of work, we were successful in presenting evidence to the prosecutor to convince them that my client was the actual victim and the other party should have been charged. Charges were dismissed for my client. In other cases, even when my client likely committed a DV offense, we were able to damage the victim's story and, again, obtain dismissals. There are ways to defend yourself whether you did or did not commit the DV offense. Your worst mistake is not seeking experienced counsel to help you fight the charge.
Being wrongfully accused is a nightmare. You feel helpless and desperate to get your life back in order. You are experiencing a great deal of frustration, feeling like all is lost. But rest assured, there is hope. With an experienced criminal defense attorney on your side, you won't have to go it alone. The legal system is complicated, at best, and the ensuing costs of defending yourself will no doubt tug at your wallet and spirit. But if you choose wisely and select an attorney who is committed and relentless from start to finish, you can and will get those baseless charges dismissed.
On the other hand, if you did in fact commit "an act" of domestic violence in the eyes of the law, you still have many viable options. Like the first scenario, you will again need an experienced criminal defense attorney to guide you through the process. While it may seem the evidence is not on your side, there are many different approaches and tactics that a skilled attorney will utilize to maneuver you through the legal system and protect your rights. Selecting the right criminal defense attorney to represent you will set the tone for the outcome of your case.
If you or a loved one is facing a domestic violence charge, give The Law Office of Howard A. Snader a call today. Howard Snader is an expert in the field of criminal defense in the Phoenix, Arizona area. With his impressive history defending people's rights, there is nothing Mr. Snader won't do to defend you when you need it most. When you think criminal defense, think Howard Snader. He won't steer you wrong, call now for your free consultation (602) 899-3934 or visit our website at snaderlawgroup.com.