Arizona Domestic Abuse & DV Charges
---
Domestic abuse is defined as intentionally committing an assault on a spouse, family member, or relative who generally live in the same household. Domestic violence includes emotional, verbal, and intentional physical abuse. Spousal abuse and child endangerment may range from stalking, strangulation, or harassment, to rape or sex crime assault, and battery.
A simple assault is usually classified as a misdemeanor. However, an abuser may face a felony charge depending on the severity of the committed offense. An individual may be charged with a first degree, second degree, and third-degree assault. The fines and penalties will vary based on the specific circumstances of the criminal offense (for example, if the bodily injuries were caused by the use of a firearm or a dangerous weapon). Consulting a criminal defense attorney is highly advisable for you to avoid punishments that come with the criminal charges.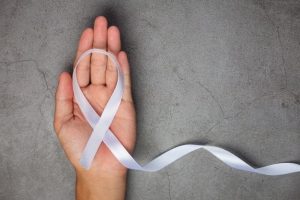 Typically, if alcohol is involved, the police officer would arrest both parties to gather statements from both sides. Testimony from witnesses will also be part of the police report. Documentation is very important since sufficient evidence is crucial for the decision to be favorable to the claimant or defendant. Depending on the severity of the offense, the prosecution may send offending parties to state prison.
Domestic violence charges that are classified as misdemeanors may lead to a maximum of six months of imprisonment. There is typically no jail time for first offense convictions, especially if there is no bodily harm involved. There would be considerable jail time for an assault with a deadly weapon involved, depending on the degree of the bodily injury.
In some domestic violence cases, the first offense is can lead to required anger management courses. If the offender completes the courses, it may result in the dismissal of the criminal conviction.
Defense Strategies
Seek legal representation from a defense lawyer who will fight for you. Hire someone with extensive experience and knowledge about criminal defense law. The right defense attorneys will help you protect your rights and prove your innocence. Several defenses can be used during the criminal trial, which includes the following:
The accused perpetrator acted in self-defense

The defendant protected a loved-one from harm

The defendant protected his or her property from burglary or robbery

The defendant is facing false allegations
You will need to hire a credible criminal defense lawyer who will be defending you throughout your criminal case. A domestic violence lawyer can convince the prosecution and the jurors that you are innocent. Consult with competent lawyers. Call us at the The Law Office of Howard A. Snader, LLC for legal help and assistance.