Domestic violence refers to the aggressive or violent behavior of individuals that often takes place within the home. It is a common form of abuse committed by one person against his or her partner, spouse, or family member. An abusive person uses physical, sexual, emotional, or psychological violence to try to get power and control over the other person. Most countries implement laws to protect the victims of domestic violence. These laws may differ from state to state. An accused person may seek legal help from a credible Phoenix criminal defense lawyer to guide him or her regarding the domestic violence laws of the state.
In Arizona, the domestic violence law forbids a person to commit specific violent acts and property crimes between married spouses (current or ex-spouses), couples who are engaged in sexual relationships, persons who have a child together, or other forms of domestic relationships. Furthermore, it also protects first-degree or immediate family members of the defendant (grandparent, parent, child, siblings, or in-laws) who reside in the same house.
Domestic violence laws protect victims of offenses such as aggravated assault and battery, assault with a deadly weapon, aggravated stalking, blackmailing, child endangerment, criminal damage, criminal trespass, custodial interference, disorderly conduct, harassment, homicide, kidnapping, sexual assault (rape), spousal abuse, and unlawful imprisonment.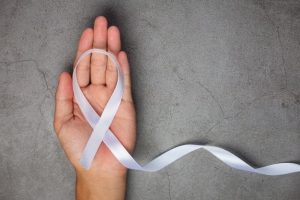 A defendant that is allegedly accused of a domestic violence felony based on aggressive physical acts may appeal for self-defense. You can claim that the victim has initiated the violence due to his or her hostile behavior. You may prove that you are not guilty by making an argument that the victim has lied and fabricated the violent crime. It may also be considered as an accident and the injury was caused unintentionally. The occurrence of domestic violence cannot be proven beyond a reasonable doubt. The defendant may contend that the prosecutor has failed to verify and prove the occurrence of the violent act due to lack of evidence against him. An experienced Phoenix criminal attorney can help you explore the possible defenses that may be applicable for your domestic violence charges. Your legal counsel will fight for you and represent you in court if your domestic violence case goes to a criminal trial.
Domestic violence offenders are penalized in a similar way the domestic violence charge is based. If a domestic violence act was done intentionally against a pregnant woman and caused a severe bodily injury, the defendant (who is aware of the pregnancy) will be punished according to the underlying felony committed with an additional two-year imprisonment sentence.
For instance, a defendant, who has no criminal history but commits unlawful imprisonment against the victim will be charged as guilty of Class 6 felony and will be punished with imprisonment for three years. If the same offense will be done against a pregnant woman, the punishment will be extended up to five years imprisonment.
In a circumstance of aggravated domestic violence which is categorized as a Class 5 felony, first-time offenders will be sentenced to 36-month imprisonment. If the defendant has already committed two domestic violence convictions before the current charges, he or she shall serve a jail time of four months. If there are already more than three prior convictions, the defendant will be sentenced to eight months imprisonment. Defendants who are condemned of misdemeanor domestic violence shall undergo a domestic violence offender treatment program aside from the respective penalties, fines, and probation.
A victim may request a restraining order from the Arizona court that prohibits an offender from committing any act of domestic violence against the victim. This protection order can be granted to the victim if the offender has done any form of domestic violence act within the past year. The defendant will be ordered to stay away from the victim's home or workplace and avoid any physical contact.
Facing domestic violence charges as the defendant can be stressful most especially if you need to prove your innocence. It is advisable to consult one of our experienced Phoenix criminal defense lawyers at Snader Law Group for legal representation. Your legal counsel will investigate the details of the case, evaluate the evidence of the prosecution against you, and explore the best possible defense strategies for you. He or she will negotiate and bargain to reduce charges on your behalf or may even request for the dismissal of the case. Your defense lawyer will do whatever it takes to defend you by having faith in the criminal justice system.