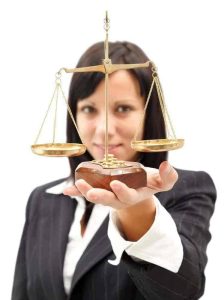 With more than 23 years defending thousands accused of misdemeanors and felonies throughout Arizona and the Greater Phoenix area, I can assure you, IT WILL HAPPEN. At some point, you, a family member or friend will be investigated, charged, and/or subsequently prosecuted for a criminal offense.
At that time, it is crucial that you speak to an attorney to understand your rights and how to best mount a strong defense. Sometimes, mounting a defense necessitates proactively investigating a case, interviewing witnesses, and finding evidence to dispute the criminal charges. In many cases, the person is caught red-handed and the "mounting a defense" mantra is understanding how to best mitigate the charges and the subsequent sentencing.
It is your life, your liberty, and your freedom at stake. Going to court without consulting counsel can very easily result in a permanent criminal record, substantial fines and fees, the loss of a professional license, and being stigmatized for the rest of your life as a criminal. I am always amazed that people facing even basic criminal matters (misdemeanor assault, DUI, disorderly conduct, domestic violence, prostitution, and simple possession, just to name a few) don't realize the collateral consequences of going to court and admitting guilt.
In a misdemeanor case, if the prosecutor is not seeking a jail term, you may not be entitled court appointed counsel. You may think that going to court, pleading guilty, and accepting a punishment of "time served" or paying a nominal fine is the easy way to put the matter behind you. Yet, unless you seek the advice of an experienced attorney, you may not know that the conviction will mark you as a criminal. The conviction could result in problems with MVD or child protective services or even effect the custody of your children. Some convictions will jeopardize a professional license (for instance: nurse, realtor, teacher, pilot). Some convictions can result in the denial of a fingerprint card that is now needed in many jobs or in many volunteer positions (coaching youth sports, school and church related activities).
If it is a felony case, you are risking a prison term and lengthy probation terms that will cause havoc with you, your lifestyle, your job, and your family.
If you or someone you know is being investigated, charged, or subsequently prosecuted for a criminal act, you MUST consult with an experienced attorney in criminal law. You can't be afraid to speak with an attorney (any communication is confidential). There is no dumb question. At the very least an attorney can help you understand the process and guide you through the scary territory of the criminal justice system. Many attorneys will offer free or low-cost consultations.
But here is the rub…not all attorneys are the same. Sounds pretty obvious, but I am always amazed when people choose to go it on their own, or hire counsel without sufficient experience. So assuming you overcome your fear, embarrassment, or any other reason that you have held back speaking to an attorney, the real issue is how to find the right attorney for you.
Don't Be Fooled by Marketing!
Marketing does not equal competence. In many cases, the best criminal defense lawyers do not need to advertise themselves with billboards and television. They have spent decades in practice, and they have earned their reputation through hard work and the satisfaction of word of mouth advertising. The internet places many attorneys, those just out of law school and those in practice for ages, on the same marketing level. The flashy website may be nice, but you better be sure the website is actually supported by experienced defense counsel. Do your homework. Shop around. Look for reviews….good and bad. You don't need to retain the first attorney you speak with.
Has the attorney experience in cases like yours?
In 23 years, I have successfully defended thousands of individuals charged with crimes ranging from leash law violations to homicide. I would like to believe that I have seen and done it all. Realistically, the case you need help with is a DUI, a marijuana or meth charge, prostitution, a matter of domestic violence assault or disorderly conduct, or any number of felonies. As an expert in criminal defense, I have developed successful strategies for defending all of these cases. When speaking with at attorney, ask how they develop their strategies and how they will present you as an individual and your case to the prosecutor and court.
Is your attorney a Certified Expert in Criminal Law?
All attorneys have earned a doctorate in law. (We just don't call ourselves doctors). Many attorneys begin their careers in one area of law and gravitate over time to their true practice. There are very few general practitioners anymore. The law has become too complex to become sufficiently experienced in multiple areas of practice. The State Bar of Arizona has certified some attorneys as experts in criminal law. (There are no sub-specialties such as being an expert in DUI or domestic violence). In Arizona, only an attorney who has been Certified a Specialist by the State Bar may call himself an expert or specialist in a designated practice of law. I am currently 1 of approximately 100 Board Certified Specialists in Criminal Law. I underwent an almost two year application process distinguishing myself from other criminal defense attorneys by demonstrating my extensive trial experience and specialized knowledge in criminal law.
Can you guarantee a better result that a public defender?
The real question is whether you want an attorney that is pushing paper and telling you the plea offer you have is the best you will get, or, do you want to know that you have hired a gunslinger that will push the limits to protect you and obtain the best outcome on your behalf?
No attorney can or should guarantee an outcome. In fact, if any attorney promises you an outcome, either walk away or get a money back guarantee in your fee agreement. I am frequently retained knowing the charges…and nothing else other than my client's version of the story. I hesitate to even start putting odds on a case until the police report is dissected, the witnesses interviewed, the evidence properly evaluated. Then, I would consult with my client regarding his options.
What differentiates the expert private attorney from a public defender is often experience and the ability to represent fewer clients. Representing fewer clients means your attorney can actually take an interest in your case and you as a person. When the attorney can personalize a case, he is frequently in a position to repeatedly argue more facts, prepare more detailed arguments, and present your case more strongly and effectively than an overworked, underpaid, court appointed attorney. The bottom line is that you receive personalized attention when facing the loss of your freedom and the permanent loss of your reputation.
Summary
There is a difference between going to church and repenting versus being hammered by the government for criminal wrongdoing. When you have the weight of the government trying to take away your liberty and your reputation, don't look back on your choices and ask yourself, "what would have been the outcome, if I had hired him?"
Howard Snader is a Board Certified Criminal Law Specialist. If you or anyone you know has been accused of any crime, please give him a call at (602) 825-3031, contact him by email at [email protected] or visit his website at https://snaderlawgroup.com