Arizona is a state that follows the community property principle. Any income and real or personal property earned by either spouse during a marriage are recognized as community property. Therefore, those properties belong to both parties, except for the recognized separate property of the spouses. Spouses own (and owe) everything equally under community property, regardless of who earns or spends the money. Community property is often referred to as marital property.
The following are examples of marital property:
Bank accounts
Business or professional practice
Investments
Life insurance
Marital house
Pension schemes
Retirement accounts
Savings
Stocks or other types of investments
Vacation home
In anticipation of or while filing for divorce, one or both spouses may start concealing marital assets. However, this is against the law, and the spouse can be punished by the family court or face other consequences.
If you suspect your spouse is concealing assets in preparation for a divorce, call an experienced Phoenix divorce attorney right away. Snader Law Group, LLC, can initiate legal proceedings against your spouse for asset concealment. We care about our clients and their families. We will provide the best family law representation in Phoenix, Arizona. Our tough but fair approach gets results even in the most complicated family law divorce cases. Call us now to schedule a free consultation!
Does Arizona's Community Property Law Apply to Unmarried Couples?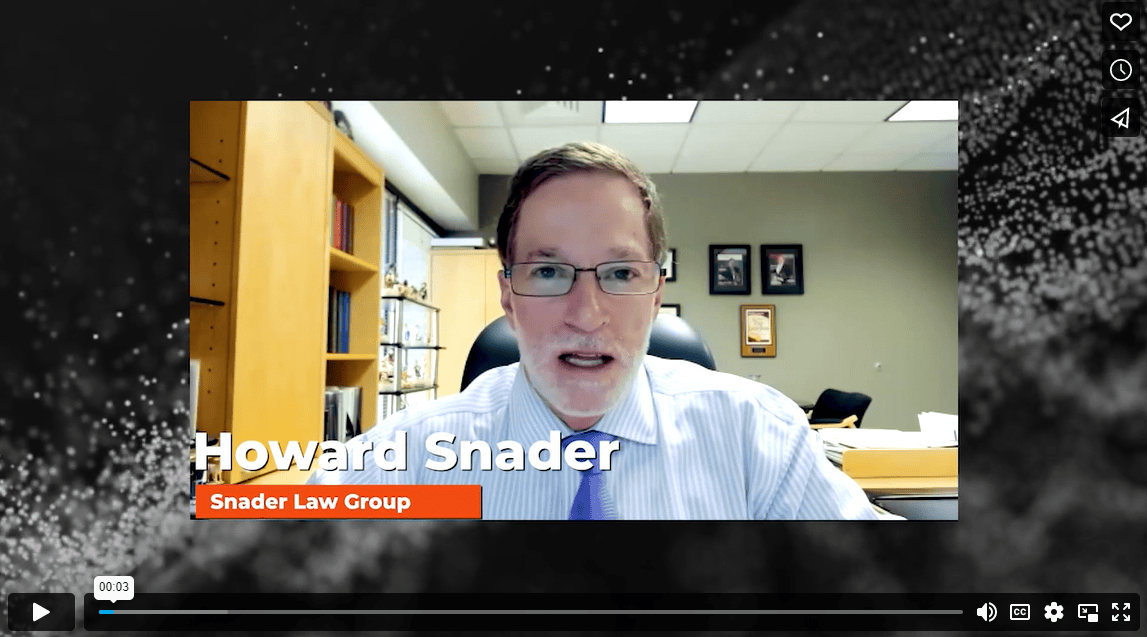 Arizona's community property laws do not cover unmarried couples, as the state does not recognize common-law marriage. Unless they intentionally combine their assets and debts, each unmarried partner is believed to own their property and debts.
Why is Full Financial Disclosure Required in My Divorce?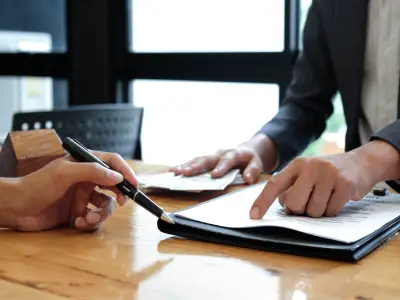 It is standard practice for divorce proceedings to start with each spouse completing an affidavit of financial disclosure. This legal document is usually required for divorce litigation since it provides official information about each spouse's finances, allowing for an equitable distribution of assets, granting alimony, and making other essential judgments. 
If one spouse is dishonest about their finances, it can have a crucial impact on how the assets are divided or the amount of alimony or child support paid. In short, lying about your finances results in undercutting your soon-to-be ex-spouse, which the court will not tolerate. Even if your error was unintentional, you could still be penalized.
Sometimes people would make false claims about their finances, leaving out details or providing misleading ones. Lying on official court documents is never a sensible move, especially when money is at stake. 
Why Would a Spouse Conceal Assets?
Arizona is a communal property state. When a couple decides to divorce, each partner is legally entitled to half of the marital assets. This does not have to be a perfect 50/50 split, though.
People conceal assets during divorce not just to keep them out of the grasp of the other spouse but also to limit the apparent value of a marital estate so that their ex can only take half of the lesser number.
Our family law attorneys thoroughly examine financial records to establish community property and separate property. We search for any suspicious events wherein money or another property has gone missing when a client declares their spouse has concealed assets. We conduct a comprehensive investigation and take whatever legal action necessary to compel disclosure.
Failure to Disclose Finances May Result in Criminal Charges
Being dishonest about your money in court can result in significant consequences, such as criminal charges and even prison time. However, the degree of your punishment is determined by the circumstances of your lying and the leniency of your judge.
What if I Omitted Financial Information by Mistake?
Intentionally lying about your money on your divorce papers is equivalent to lying to the court, which is illegal. Financial matters can be complicated, and if you inadvertently miscalculate or omit facts, the court may be more forgiving and opt to issue a simple slap on the wrist.
The Repercussions of a Spouse Lying About Finances
Those who mislead about their financial condition during a divorce case may face one of several consequences:
Reprimand from the Judge:

If you lie about your finances, the judge might give you a stern lecture. The judge may take it upon themselves to publicly reprimand you for submitting false information.

The Judge Will Award the Other Spouse More:

It's also possible that the court may decide to give your spouse more money through an asset division or alimony. If the court chose to divide your assets in half, but it later became evident that you were concealing $10,000, the court may opt to give the undisclosed cash to your spouse entirely. The court may also reassess the distribution at 60/40 in your spouse's favor. 

Perjury Conviction:

In a worst-case situation, the court may convict you of perjury. Lying to the court is against the law and may be regarded as a criminal offense punishable by hefty fines and possibly prison time. The court will only consider the offense perjury if a considerable sum of money was concealed.
These are not black-and-white issues. The result is heavily influenced by the judge sitting over your case, how your financial blunder occurred and how it was reported. The simple reality is that being honest with your divorce attorney and the court is always preferable, and lying on official documents is unlawful and should never be done or promoted.
What if I Discover Concealed Assets After our Divorce?
Even if concealed assets are uncovered after the divorce is finalized, you may be able to recover your share. After gathering proof, you can petition the court to modify your divorce decree to give you a share of the uncovered assets, interest, legal fees, and any other expenses you incurred. If possible, further litigation should be avoided. This is why conducting a thorough asset search during the divorce is beneficial. 
Consider a Prenuptial-Agreement for Asset Protection
Although no one enters a marriage expecting to divorce, those with substantial assets should consider a prenuptial agreement. A prenuptial agreement might specify which property can be excluded or included in the common property. It may also include any financial provisions that would apply in the case of a divorce or separation. 
A legitimate prenup takes precedence over Arizona law, allowing the property to be split according to the terms of the agreement. If you did not have a prenuptial agreement before getting married, you might have a post-nuptial agreement that covers the same ground.
Other methods for protecting your assets in the case of divorce include:
Keeping inheritances apart rather than combining them.
Having at least one credit card issued only in your name.
Knowing the details of your financial status.
Exploring the establishment of an irrevocable wealth protection trust.
An expert family law attorney can advise you on the best plan for safeguarding your assets in the event of a divorce.
Protect Yourself in an Arizona Divorce
Maybe your partner is asking for a divorce, or you've been considering divorce yourself. You may take steps to protect your finances either way. Among them are:
Collect all of your financial records that can be used to prove separate and community property, including bank and credit card statements, title documents for real estate and vehicles, tax returns, brokerage accounts, and anything else that can be used to prove separate and community property.
Identify all inherited financial assets and personal property.
As soon as possible, open a personal bank account. Start utilizing your account for everything if you already have one

.
This is only a simple list. If you and your spouse operate a business together, protecting the assets invested in that firm is integral. Whatever your circumstances, you should educate yourself on your options to ensure that the property division is fair.
Choose an Experienced Divorce Attorney in Arizona
During the divorce process, it is critical to take all necessary precautions to keep what is rightly yours. Hiring a knowledgeable Arizona divorce lawyer will help you uncover hidden assets and ensure an equitable distribution of property.
Contact Snader Law Group for competent family law attorneys to help you navigate challenging legal issues throughout the divorce process. Call us now to book a free consultation!