Call 602-957-3300 For Your FREE Case Evaluation
Starting Over After a Criminal Conviction
Request Your Free Book Below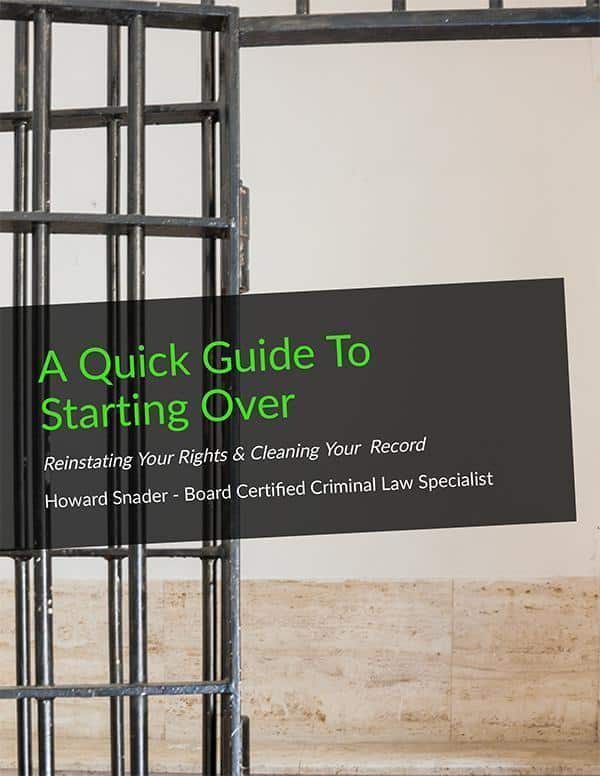 A Quick Guide To Starting Over:
Reinstating Your Rights & Cleaning Your Record
By Howard A. Snader
You completed your sentence successfully. You have been released from probation. But now you have issues with employment, finding housing, or just want to make sure that your rights have been reinstated. Everyone's situation is different, but there are steps you can take to clean your criminal record and have your rights are reinstated.
This e-book addresses three primary situations: making sure your conviction is reduced to a misdemeanor when possible; setting aside your conviction; and, re-instating your rights. Some or all of these issues may apply to your case.
Your best defense, at a minimum, is to consult with an experienced attorney. When facing any investigation for a misdemeanor or felony, it is a serious matter.
Simply fill out the form below and you'll instantly receive your
FREE copy of "A Quick Guide to Starting Over"